Off To A Good Start
New to the NC ornamental industry, EQIP shows promise
by David Turner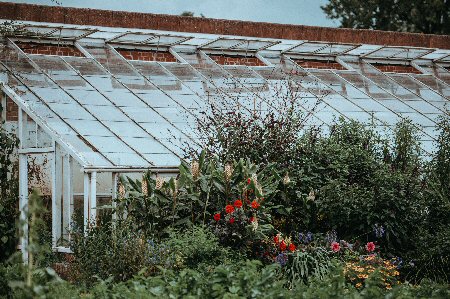 The hot days and cool nights in the foothills of the Blue Ridge Mountains in North Carolina make the region ideal for growing nursery crops—ornamental trees and shrubs. Their root balls wrapped in burlap, thousands of shade trees and shrubs are transported all over the eastern United States from Burke, Caldwell, McDowell and Wilkes Counties. Most are grown in loamy, sandy soils in flood plains, raising concerns about erosion, sedimentation and nutrients impacting water quality.
Growers are aware of the problem. For years, many have been doing as much to reduce environmental impact as their expertise and financial resources allow. But they need — and are starting to receive — help.
Several nursery growers in the region began getting help in 2005 through the Environmental Quality Incentives Program (EQIP), working with the Center for Agricultural Partnerships (CAP) and North Carolina State University Cooperative Extension agents. The EQIP program is administered by USDA Natural Resources Conservation Service (NRCS) to support growers' conservation efforts and environmentally friendly pest management practices.
"We're taking a simple, four-pronged approach," said Russell Lyday, district conservationist for NRCS in Burke and Caldwell Counties.
First is conservation cover. "To prevent soil erosion and sedimentation, you want to keep the ground covered with a growing crop," said Lyday.
Second is a vegetative filter strip of primarily grass between fields and streams to filter runoff of sediment, nutrients and pesticides.
Third, Lyday is helping growers take soil tests, and then apply nutrients according to the soil tests and North Carolina State University recommendations for the specific crop at hand. "So it's there to serve the crop, not leach or run off," he said.
Last but certainly not least are integrated pest management (IPM) practices. "You don't go out on the first of every month and spray not knowing if it's critical or not to do so," said Lyday. "This in particular is where a horticultural specialist from Cooperative Extension plays an effective and important role," he said.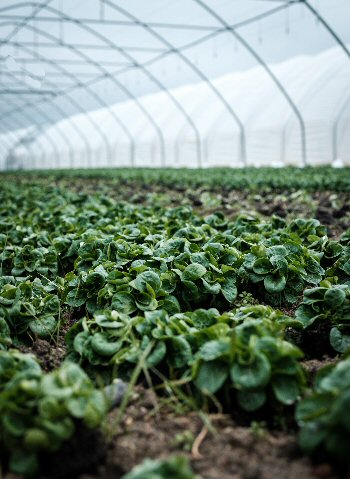 IPM is more challenging for ornamental growers because the numerous species of trees and shrubs typically grown in a single field have many different types of pest problems, requiring the help of outside technical specialists. The way EQIP is currently configured, this presents a problem when it comes to cost sharing on pest and nutrient management consultation.
"To qualify for cost-sharing, EQIP requires that this consulting work be done by someone other than an NRCS representative," said Lyday. The problem is distance and small acreages."It's not economical for these technical specialists, who might be 100 miles away or more, to make 10 to 20 trips to small fields during growing season," he said.
For now, the state and the USDA are providing assistance in this area in conjunction with Cooperative Extension nursery crop specialists, but CAP and NRCS plan to meet this fall with officials in Raleigh to attempt to resolve the issue.
Craig Adkins, a nursery crop specialist with the North Carolina Cooperative Extension Services said EQIP has been largely a pilot program with ornamental growers in 2005.
"Nothing has been done with nursery growers until now," said Adkins. "We're working with three growers, each with five to 20 acres," he said. "They have anywhere from just a few species to up to 30 species in one contingent field."
Adkins reports that most growers are receptive to the four-pronged approach NRCS recommends. "Even though the cost-share is minimal when they crunch the numbers, they see the environmental and economic impacts," said Adkins. "For the nursery industry, it's not a carrot—these are just good nursery practices."
Jeff Gragg of North 40 Nursery near Morganton, a new EQIP participant, agrees. "It has worked well, I believe, for everybody," he said.
NRCS is encouraging more farmers to learn about and participate in EQIP. "Our intent is to work with CAP and the Extension Service to promote these facilities and IPM in general through an educational program," said Lyday. "We're planning tours to show the nursery growers what these practices are, the simplicity of them, and the benefits of them for improved farm management and better use of financial resources," he said. "After all, you spend less money, time and labor putting out pesticides and nutrients if you know you don't need them."
Lyday also reported that this year, a Burke County farm has entered into a contract to construct an agrochemical mixing building to store, handle and load pesticides safely. Like others of its kind, the facility will include operator safeguards as well—an emergency shower and eyewash. He said an agrochemical mixing building has already been contructed for an ornamental grower in McDowell County.
For now, Gragg is focusing with Adkins on scouting for IPM, and he has installed ground cover as vegetative filter strips. Although it's early in the game, he already expects benefits beyond environmental impact. "I'm sure it's going to help with costs," said Gragg. "The trees are going to grow better, and when trees grow better you're going to make more money," he said. "And the ground cover makes the fields look better," he said. "All the way around, it's working."