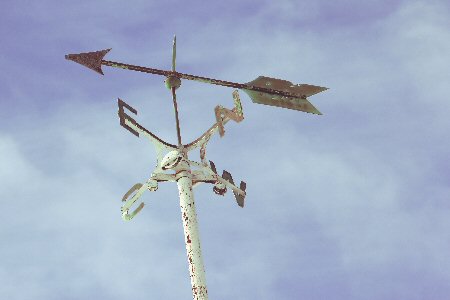 Since the passage of the 2002 Farm Bill, CAP has worked in eleven states with producers of more than a dozen crops to help create greater access to financial and technical assistance through federal conservation programs for specialty crop, organic and minority farmers. Located in North Carolina, CAP has placed a particular emphasis in on working with growers in the state and on building stronger connections among growers, NCSU researchers, Cooperative Extension, crop consultants and NRCS.
In the past five years CAP has initiated cooperative projects with Christmas tree growers, apple growers, nursery producers, and vegetable farmers. In addition CAP was the first organization to be awarded a Conservation Partnership Initiative grant from NRCS to work with specialty crop producers. The project titled, Specialty crop growers, IPM and resource conservation: Creating a partnership to increase the opportunities for specialty crop producers to integrate innovative pest management practices with resource conservation in the Middle Neuse River Basin of North Carolina, was designed to establish a foundation for the wider adoption of conservation practices by specialty crop producers in the Middle Neuse River Basin. Field work in the project focused on the needs of strawberry and sweet potato growers in the Neuse Basin.
Each of these projects has created new working relationships were created among specialty crop producers, NCSU and Cooperative Extension, grower groups and NRCS. In creating these working relationships the project has developed a new constituency and critical mass for resource conservation among specialty crop producers. Just as important we have identified the needs of producers for greater education, outreach, technical and planning assistance efforts.