LEARNING CURVE
Conservationists, consultants and growers find new opportunities for sound farming practices
by David Turner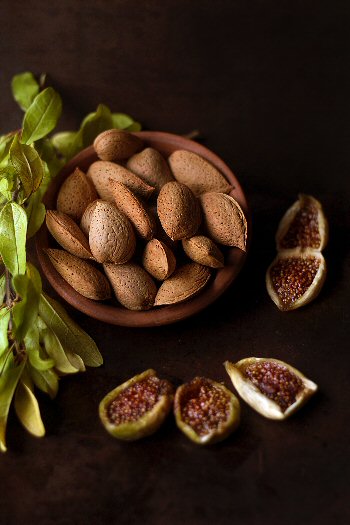 California tree fruit and nut growers in the Sacramento Valley are finding that their participation in federal conservation programs is enabling them to increase their use of farming practices that conserve natural resources and improve their operations.
Through a cooperative project of the Center for Agricultural Partnerships (CAP), Almond Board of California, Del Monte Foods, the Dried Plum Board and Diamond Walnut, growers are gaining insights on how to most effectively use the Environmental Quality Incentives Program (EQIP) administered by USDA Natural Resources Conservation Service (NRCS) to support their conservation efforts.
The cooperative project created user-friendly information about EQIP and distributed it to almond, walnut, peach and dried plum growers throughout the Valley. The materials explained the advantages of how to apply.
Additionally, CAP hired PCAs in the Valley to help growers overcome significant challenges in the planning and application process. The consultants helped growers apply for EQIP funding and will eventually implement conservation practices upon application approval. Consultant John Post of Agricultural Advisors, Inc., works primarily with almond, peach and walnut growers north of Sacramento. Randy Hansen consults with apple and pear growers in El Dorado County and the Sacramento-San Joaquin Delta region. Barry Wilk and Cliff Kitayama of Scientific Methods work with nut and fruit growers in primarily Yuba, Butte and Sutter counties.
IPM is priority
The use of integrated pest management practices is a priority for EQIP in fruit and nut growing areas.
"What's nice about EQIP is that it cost-shares to help growers try new things that are cost-prohibitive such as pheromones for mating disruption or biological nematicides for nematode control," said Post. "And the best thing is that they're talking to fee-based consultants like us, not sales people who are tied to certain products, so they can have confidence they're getting unbiased advice."
NRCS in California has said a successful application process will include integrated pest management practices.
"There are multiple measures and things growers can do to get a high score and ultimately get selected to participate in EQIP," said Ernie Paschke, District Conservationist for the Natural Resources Conservation Service (NRCS) of the USDA. "The chances of being approved are slim if you're just doing one measure," he said. "The consultants like John help growers achieve good conservation management in many inter-related ways."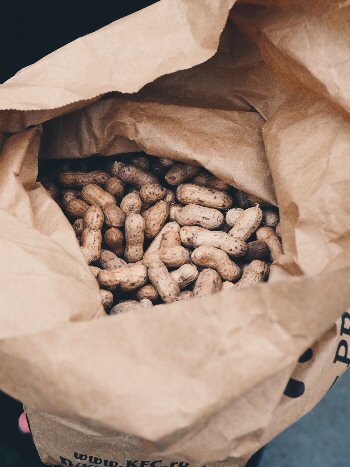 Flexibility praised
Post sees flexibility as one of EQIP's biggest plusses. One of the program's objectives is to raise awareness among growers about how to achieve conservation management and that funding is available. "It gives you some latitude," said Post. "It's not our way or the highway. If you have a problem that can only be dealt with using harsh means, they'll let you do it. The point is to try softer methods if appropriate."
Paschke agrees, particularly when it comes to covering costs on consultation. "Our intent is to cost-share environmentally friendly methods that replace more toxic chemicals," said Paschke. "So it was a natural step to use EQIP dollars to have outside consultants help growers and landowners move in that direction. It's an effective use of the money," he said.
Obstacles overcome
That philosophy has helped growers overcome any reluctance to get involved in a government program. Since EQIP is a voluntary program, growers can choose the practices they want to use. While they must still wade through paperwork, officials and consultants have been successful in making the process easier for growers.
"There are too many obstacles and too much paperwork involved, but CAP Executive Director Larry Elworth and his organization have helped streamline the process," said Post.
Doug and Cathy Hemly of Greene and Hemly, who grow apples and pears in the Sacramento Delta, made application to EQIP this year. Paperwork and skepticism about dealing with the government were impediments, but they were overcome with the help of consultant Randy Hansen, NRCS staff and CAP.
"Getting into the system was very time consuming. It's a pretty big hurdle to get over given the paperwork you have to get together to explain your program. We started out at the bottom run of the knowledge ladder and we're still on the steep learning curve," said Doug Hemly of Greene and Hemly. "But I have been very impressed with the people we've interacted with and the breadth and knowledge and the grasp, spirit and ability to implement," he said.
Multifaceted program
As recommended, Greene and Hemly's program is multi-faceted. It includes irrigation components, bat and owl houses for pest control, an agrichemical loading station, gravel-based dust control, and a green manure pilot project for fertilization. What's more, the grower plans to place filter strips along ditch banks to impede draining. The company also desires to put in buffer trees to control dust, overspray and wind damage.
"I really think it's a step in the right direction," said Hemly. "The biggest thing was understanding what's available and overcoming the fear of dealing with another government program," he said. "All bureaucracies are intimidating until you understand them. Toward that end we've found that working with CAP, our consultant and the county people very beneficial."
Starting early
Last year, Hansen learned about EQIP two weeks before the application deadline and this was not enough time to help growers apply. This year he worked with growers six months ahead of time.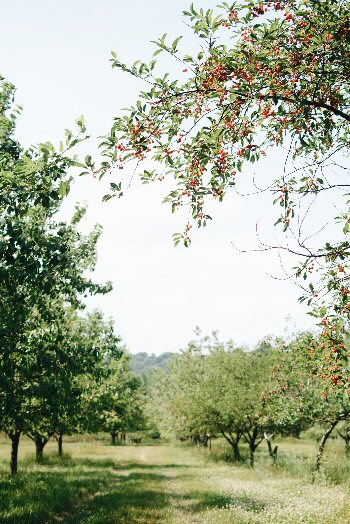 "I got people thinking about it and told them I could help with the application," said Hansen, who found that most growers were nervous about getting involved because they were intimidated by the application process and the idea of having the government more involved in their businesses. But growers were pleased to see that by applying they received a consultation from the NRCS. This gave them ideas on measures they hadn't thought about. "Those consultations have always been available, but before we got them thinking about EQIP many didn't know about them or take advantage of them," he said.
Talking and learning
Hansen noted that in working with six different NRCS offices in the region, he found different interpretations of procedure. He helped the offices communicate with one another and tie resources to need. "It helped NRCS staff to know that there was someone else out there dealing with these issues. They could talk to each other and get more comfortable." In the county where Hansen works most of the time, the rate of grower contract approval into EQIP is about 33 percent. In working through the process with growers like Greene and Hemly, he has learned from what was successful and what wasn't. "Next year, I can help growers focus on problem areas and improve our approval rate."
Going for CSP
As an added benefit, Greene and Hemly found that its work preparing for the EQIP application is helping them qualify for another program — the Conservation Security Program (CSP). The program was established by the 2002 Farm Bill to reward and sustain exceptional conservation efforts by farmers.
One reason they applied for CSP is that it provides longer-term support (up to 10 years) than EQIP. However, CSP's application process is much more complicated, and the competition for contract approval is more intense since all applications go to Washington for review and selection. Even so, the prospect of being awarded a long-term contract, and the fact that CSP may not be offered in his area again for several years, made it attractive to Greene and Hemly.
"CSP wasn't available when we wrote the EQIP application. If we're accepted into CSP, we hope to recoup some of the money we spent doing our own R&D for conservation programs such as IPM," said Cathy Hemly, who was directly involved with the application process for both programs. "And, under the CSP we have identified other possible projects such as insectary plantings and enhancements of wildlife habitats."
In July Hemly and Greene was notified that it was one of ranches in California that was awarded a CSP contract. In announcing the Contract in California, NRCS Acting State Conservationist Allen Green said, "All of these successful CSP applicants are model conservationists. They have invested in conservation for years by protecting soil and water quality. Based on their conservation leadership on private lands in California, over $6 million from CSP will help local economies in these watersheds."