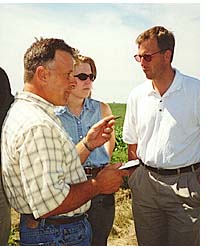 The Center for Agricultural Partnerships (CAP), a 501(c)(3) nonprofit organization, is dedicated to solving agricultural problems by helping farmers adopt more environmentally sound and profitable practices. CAP programs improve the productivity and well being of farm communities, build healthier ecosystems, reduce pesticide risk, and improve water quality in growing regions across the country.

CAP fulfills its mission by bridging the gap between the vast body of research in farming practices and the practical implementation of these innovations in the field. Collaboration with individuals and organizations in both the profit and nonprofit sectors allows CAP to create the working relationships that provide opportunities for cooperative learning and problem solving.
CAP has worked with partners involved in the commercial production of lettuce, celery, apples, pears, cotton, soybeans, corn, wheat, walnuts, and peanuts. CAP projects in California, Iowa, Michigan, Minnesota, North Carolina, Virginia, and Washington successfully implement innovations that improve agriculture's impact on our natural resources.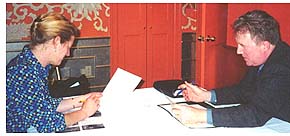 CAP staff and senior consultants are trained in entomology, marketing, agricultural economics, and business administration. They have worked as commercial farmers, private crop consultants, and White House senior policy staff. This unique combination of skills and background allows CAP to work from inside agriculture to implement change and to advise policy makers in the creation of programs that support positive agricultural change.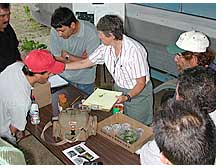 Since its inception in 1996, CAP projects have successfully put new farming practices in place on more than 150,000 acres.
Today, CAP is a leader in designing and implementing broad-scale change in agriculture. Working with farmers, their communities, and the public and private sector, CAP provides genuine and lasting solutions for difficult agricultural and environmental problems.